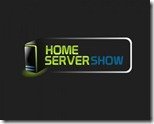 A short 42 minute episode of The Home Server Show this week on cloud storage and Symform:
Jim and I take just a little of your time to discuss cloud storage in general and the space that we use and things we need to try in order to reduce our storage.  Jim is also trying out Symform and does his first report in what will be a lengthy review of the service to come.
Episode 213B of "The Home Server Show" podcast can be found here.
Share this WHS Article with Others: