ITPro reviews the OfficeStor Express from Viridian PC.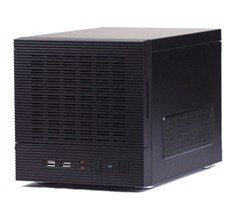 Installed with Windows Storage Server 2008 R2 Essentials (WSSE) and Western Digital's latest Red SATA hard disks the OfficeStor Express is given the once over in this comprehensive 2 page review.
This review looks at the units remote management and backup features, bare metal recovery, competition and performance, IP SAN support and Virivault cloud backup.
You can find the review here.
Share this WHS Article with Others: