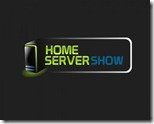 Its time for another episode of "The Home Server Show" podcast:
We're back for another full episode of the Home Server Show. I've got some Synology goodies to show you and talk about while Jim has some Drobo news to share. We are both taking a look at the new admin app for 2012 Essentials that's out for Windows 8, RT, and Windows Phone 8. Lots of news, lots of discussions. Enjoy
You can find episode 211 here.
Share this WHS Article with Others: