First of all a happy New Year to all our readers, supporters and advertisers from all of us here at MSWHS.com.
Also today I have been re-awarded MVP status from Microsoft for Windows Home Server. I thank everyone who has made this possible and I am proud and honoured to receive this award for the fifth year running.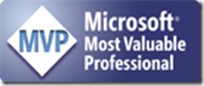 Finally I would also like to congratulate all new and returning MVPs – Cheers!
Share this WHS Article with Others: