From all of us here at MSWHS.com we wish all our readers, advertisers, supporters and contributors a very merry Christmas/happy holidays (depending on your faith) and wish you a wonderful time with family, friends and your Servers!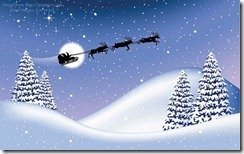 Santa is preparing on this Christmas Eve
To deliver presents, which I am waiting to receive
In his sack a Server, a surprise for some one old or new
It may not have Windows Home Server but Essentials 2012 will have to do
To Backup PCs and a Mac machine too.
But that's not all a Server can do
Sharing and storage to name a few
Not forgetting add-ins which can extend it anew
I love my Essentials Server, oh that is so true
I'm awaiting a new one from Santa – Are you?
Merry Christmas everyone.
Share this WHS Article with Others: