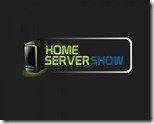 Its time for another episode of "The Home Server Show" podcast:
It's the Home Server Show post Christmas show and we are sharing the airwaves with Surface Geeks.  I don't think you will even notice a difference actually!  The Surface Geek listeners will hear some differences because we are going to talk about a monster of a Lenovo server.  We have a first time builder in the forums and we discuss his build…
You can find the audio for this episode here.
Share this WHS Article with Others: