Online backup service CrashPlan are offering (currently) a 98% off discount bringing a CrashPlan+ Unlimited plan down to $1.20 for the year.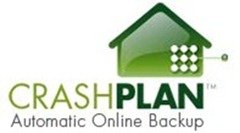 This price will steadily increase until Monday Nov. 26, 2:00PM CST, when your purchase will be discounted 42%. The discount will remain at 42% until the sale ends, 11:59PM CST Monday.
A lovely deal for a backup solution you can use with Windows Home Server.
You can order from here.
Share this WHS Article with Others: