Its here, Windows Server 2012 Essentials has been released to manufacturing with copies available for you to try today.
Microsoft had the following to say in a earlier released statement:
Today I am pleased to tell you that Windows Server 2012 Essentials has reached the release to manufacturing (RTM) milestone. We are delivering the product to our hardware and ecosystem partners, and it will be generally available in all channels on November 1, with OEM partners shipping server systems by the end of the year.

Let me share some quick product highlights with you:

Enable a dynamic, modern work style with access from your devices by using Remote Web Access (RWA), and take advantage of Windows Phone 8 and Windows 8 devices for a superior experience with rich modern "My Server" apps.
Enjoy peace of mind knowing that your data is well-protected by complementing your on-site backups with Windows Azure Online Backup, as well as utilizing integrated support for the new Windows 8 File History feature.
Choose the email and collaboration option that's right for you, whether that's in the cloud with Office 365 or a hosted service provider, or running on a local server.
Quickly and easily respond to increasing data capacity needs with support for Storage Spaces, which allows you to create elastic, resilient storage for your files and folders.
Run the line-of-business applications that you depend on by leveraging our greatly improved application compatibility, now with a single logo certification for all Windows Server 2012 editions.
Purchase with confidence knowing that your technology investment can easily grow to Windows Server 2012 Standard if the needs of your business grow.
Deploy today with full support for 19 languages, all releasing simultaneously.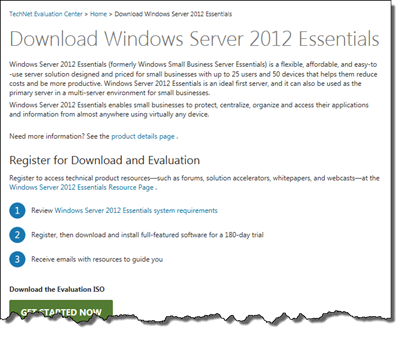 A 180-day trial version is available right now for you to download whilst subscribers to both MSDN and TechNet can get full versions with retail keys from the relevant site.
Share this WHS Article with Others: