It seems more people are experiencing slow performance when using The new feature Storage Spaces which is in Windows 8, Windows Server 2012 and WS2012e.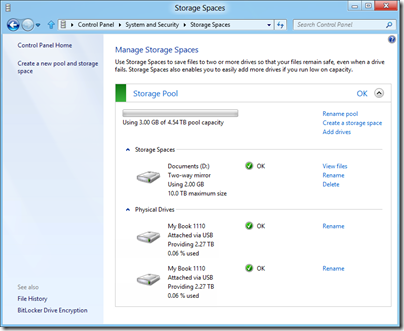 One user by the name of David Trounce in a thread on the TechNet forums is stating that the performance issue is being caused by controller configuration and is suggesting using disks in pools in multiples of 8 and making sure these disks are as similar in size as possible.
Another article looks at possible design flaws in Storage Spaces, stating:
"A Storage Space operates at the block level while it should work at the file level instead. The benefit of potentially high read speeds (chunks from larger files are stored on different drives and can be read concurrently) is not relevant in SOHO scenarios. But the increased probability of error is."
More on that article can be found here.
Storage Spaces may not be fast but at least it is as good if not better than our old friend Drive Extender.
Share this WHS Article with Others: