Windows Server 2012 arrives tomorrow September 4th as it RTM's worldwide. And to celebrate be sure to play the "Save the Date" game to win prizes on launch day.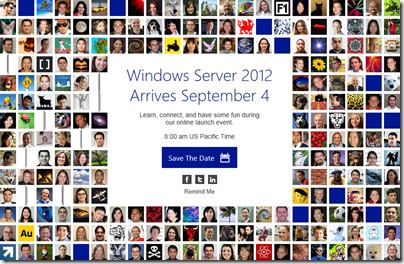 Also tomorrow at 8:00AM PST Microsoft President Satya Nadella presents a keynote on Windows Server 2012 which will certainly be worth a watch.
And a week later on Monday, September 10th at 5:4 5PM (EST) a couple of Microsoft geeks take an inside look at Windows Server 2012. You can register for this free event here.
Share this WHS Article with Others: