StableBit have an article on their blog about the 1.2 beta version of StableBit DrivePool.
The article takes a look at the new balancing system, which can be built in or third party plug-ins:
"…a balancer is responsible for moving pooled files around the individual pooled drives. Keep in mind that this is only happening on the pooled physical hard disks and you will not notice any difference in file placement on the pool drive itself."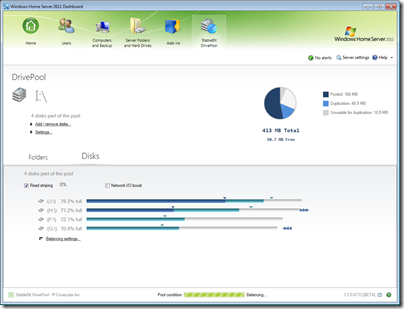 You can read the article here.
Share this WHS Article with Others: