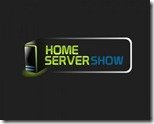 Its time for another episode of The Home Server Show podcast and on this week's edition:
"We're back and there is a lot to go over this week.  Windows 8 has hit MSDN and TechNet and UR3 is available to Windows Home Server 2011 owners.  We take a look at Windows 8 and install UR3 live on the show.  We are also taking a look at some new Microsoft hardware, how long physical media lasts, and a bit on a bad battery backup system.  We have a new segment called "Listener of the Week."  Who will it be?  Download to find out."
You can catch episode 193 here.
Share this WHS Article with Others: