WeGotServed's series of articles on Building a Windows 8 Home Server continues with their latest instalment: Storage and Storage Spaces.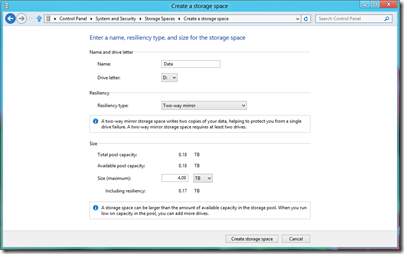 Their comprehensive 7 page article looks at what Storage Spaces offers over Drive extender and then goes on to tell us how to setup and configure a Storage Pool and a Storage Space.
A comprehensive read which you can find here.
Share this WHS Article with Others: