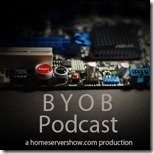 Another episode of the BYOB podcast is up, and this week:
Tim reports in on Windows 8, RT and ARM. The guys have a loose round table on where they see Microsoft and computing  going in the future.  Google Nexus 7 is a 7 inch tablet the right way for Google to go? Welcome to Episode 90 of the BYOB Podcast.
Which you can find here.
Share this WHS Article with Others: