Totally unrelated to both WHS and WS2012e, but for those of you who like tinkering with new products Microsoft's Windows MultiPoint Server 2012 Beta went live yesterday.
MultiPoint Server is designed for schools and allows a single computer to support multiple users at the same time, each working independently using their own monitor, keyboard and mouse.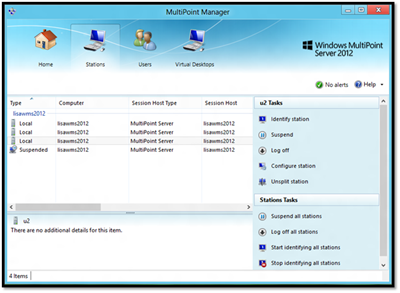 MultiPoint Server 2012 provides a new MultiPoint dashboard, hands-off recovery with disk protection, a Windows 8 desktop experience, allow you to monitor Windows 8 (and 7) clients and also allows virtualized Windows 7 or 8 Desktops.
More details are available from the Windows MultiPoint Server Team Blog.
Share this WHS Article with Others: