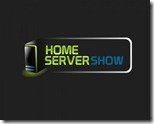 This weeks edition of The Home Server Show podcast is up, and this week:
It's time once again for a full show dedicated to mobile computing and how it effects the home server user.  The mobile master Jose Ortiz joins me to discuss a huge list of new mobile options.  We will be talking:

Windows 8
Microsoft Surface
Windows Phone 8
iOS 6
Google Nexus 7
Google Nexus Q
and much more.  Tons of stuff to talk about and how all of these new toys play with your home media, cloud media, and servers.
You can find episode 188 here.
Share this WHS Article with Others: