A good read for any Home Server lover is the Windows Small Business Server 2011 Administrator's Companion by Microsoft Press.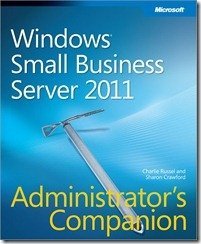 Written by Charlie Russel and Sharon Crawford the book is a comprehensive guide to planning, deploying and administrating SBS 2011.
Here's the details:
Get the critical information you need to build and manage a network with Windows Small Business Server 2011. This essential, single-volume reference delivers detailed guidance to the features, capabilities, and components offered in both the Standard and Premium Editions. Gain the real-world insights, workarounds, and troubleshooting tactics you need for on-the-job results.

Discover how to:
•Plan network infrastructure by evaluating your organization's business needs
•Build a fault-tolerant and cost-effective network
•Use virtualization with Hyper-V™ virtualization to install and manage your network efficiently
•Migrate an existing network from Small Business Server 2003 or later
•Manage file storage, and configure disks for data integrity and redundancy
•Configure email and SMTP with Microsoft Exchange Server 2010
•Organize and centralize security administration through Group Policy preferences
•Set up remote access through the web portal or with a VPN
•Tune your system to its optimum performance level
The ebook version of the Windows Small Business Server 2011 Administrator's Companion normally sells for $47.99 but for a limited time you can purchase it for $23.99 saving you 50% by using the coupon code MSDEAL during checkout. 
More details from here.
Share this WHS Article with Others: