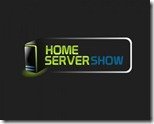 Its that time of the week for another episode of The Home Server Show podcast.
In this weeks episode:
"How do you use your Windows Phone with your server?  We talk a little bit about the Lumia 800 from Nokia.  We also go over the big news of the week which is Seagate acquiring LaCie and what it means to storage enthusiasts.  Also, if your looking to grow your server from Windows Home Server version 1 what do you do? All this and more…"
You can find episode 184 of the podcast here.
For those of you after the video, here it is:
Share this WHS Article with Others: