Episode 183 of The Home Server Show podcast is up.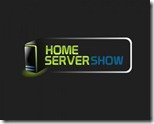 And in this weeks edition its another dose of Home Server news and views from Dave and the guys, plus:
"…we will be talking with Patrick Kennedy from servethehome.com. He goes over all the new options on the Intel Ivy Bridge platform.  We also have some cloud news, follow up, and more."
You can find episode 183 here.
Share this WHS Article with Others: