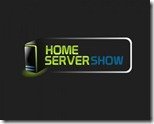 Its another week and its time for another episode of The Home Server Show podcast:
"We can't stop talking about Windows 8 and Media Center. It all comes back to storage though. Plenty of server conversation as well as some follow up on cloud options and HD Home Run streaming."
You can find episode 182 (and the video) here.
Share this WHS Article with Others: