PerfectDisk has updated their defragmentation tool to 12.5 Service Pack 4 (Build 311).
Although their are no changes to the WHS version, for those who have the client (and many do via purchasing the bundle) then this update is applicable to you.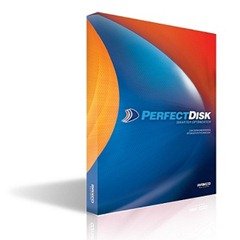 The PerfectDisk Client contains the following changes:
Fixed a bug in handling of missed schedules.
Fixed a bug causing significant CPU consumption in the PDAgent service.
Improved identification of snapshots and other virtual machine properties in vSphere virtual guest.
Updated group policy files, including options for reclaiming free space before defragmentation, deleting temp files and emptying recycle bin in scheduled defrags.
OptiWrite and auto optimizatioins are now by default disabled for new drives.
Consistent setting of Disk I/O threshold in Stealth configuration across different PerfectDisk clients.
Fixed incorrect enabling of boot time defragmentation and auto optimization on the drives set as excluded via drive options in global settings.
Reclaiming free space before defragmentation has been enabled as an option in config.ini.
Changed handling of the drives not present in a VM in virtual guest.
The PerfectDisk Console contains the following changes:
Improved spacing of table columns.
Fixed an error in synchronization with PD 11 clients.
Fixed inconsistentsy between console and client alert settings.
Fixed incorrect handling of free space options and Kernel and user mode CPU settings during assignment of configuration profiles.
Improved handling of alerts.
In PerfectDisk, users can click Help then Check for Updates to immediately update to SP4, or wait for AutoUpdate.
More information on PerfectDisk can be found at Raxco Software
Share this WHS Article with Others: