If you have one of Western Digital's Caviar Green HDDs then the drives Intellipark technology parks the drives heads and turn off unnecessary electronics after 8 seconds of inactivity to help save power. But the only problem with this is that some software and OS's are incompatible with the Intellipark feature causing endless head parking movement as the HDD continuously goes in/out of idle mode. This abnormal behavior creates stress on the HDD and that could lead to a variety of problems.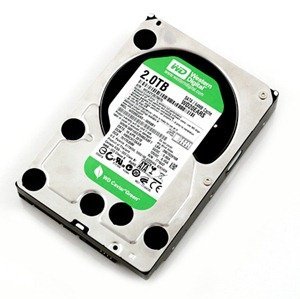 Thankfully a DOS-based utility to modify the behavior of the HDD to wait longer before invoking idle mode is available which can be used on the following affected drives:
WD20EADS, WD20EARS, WD15EADS, WD15EARS, WD10EADS, WD10EARS, WD8000AARS, WD7500AADS, WD7500AARS, WD6400AADS, WD6400AARS, WD5000AADS, WD5000AARS, WD1000FYPS, WD7500AYPS, WD7501AYPS and WD2001FASS
More details are available from here.
Share this WHS Article with Others: