Version 2.2.4.17 (code name "New Medicine") of Home Server SMART 2012 has been published.
Home Server SMART 2012, is a SMART disk monitoring add-in for Windows Home Server 2011, and is currently available as a public beta.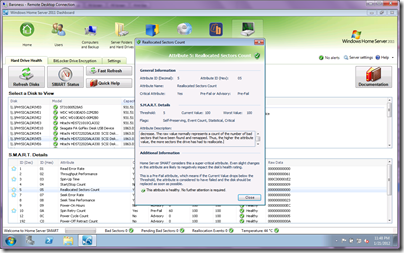 The version of Home Server SMART released is Beta 6. This is a pre-release version of the software. It is very reasonable that some significant bugs remain, but for the most part, the add-in is feature complete, with two major exceptions. Beta 6 will be the last "series" of betas–there will be a beta 6a and possibly 6b, after which the plan is to move into Release Candidate status, hopefully by mid-to-late May.
More info including the download can be found here.
Share this WHS Article with Others: