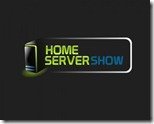 Episode 173 of "The Home Server Show" podcast is up, and this week:
"What do we have here?  Windows 8 Consumer Preview and Windows 8 Server Beta.  That's what we have!  These two products were released for download a few hours before the recording of this show and we have both loaded up to go over as well as some news on Windows Home Server, Add-In's, and a little Synology."
You can get episode 173 from here.
Share this WHS Article with Others: