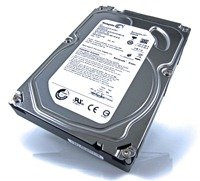 Seagate have beaten WD as the number one HDD maker in the last 3 months of 2011, beating Western Digital, which suffered heavy losses in the devastating Thailand floods last year.
"The new rankings mean that Seagate in the fourth quarter controlled 38 percent of overall HDD shipments, with Western Digital coming in a distant second at 23 percent. Toshiba had 16 percent, followed by Hitachi GST with 14 percent and Samsung with 9 percent."
Regarding hard drive pricing:
"…pricing is not expected to return to preflood levels anytime soon, especially because there will be fewer manufacturers left after both Seagate and Western Digital complete their individual buyouts of Samsung and Hitachi GST, respectively. Also, higher pricing can be expected with the relocation of HDD production following the flood, increased component costs from manufacturers impacted by the disaster, and lofty costs in general associated with the continuing development of high-technology drives."
More details are available from here.
Share this WHS Article with Others: