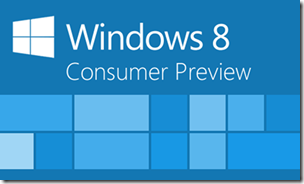 If you are trying to install the WHS 2011 connector onto the Consumer Preview edition of Windows 8 then you will find that the installation process will hang at about the 90% completed mark.
The connector was working fine with the Developer edition of Windows 8 but there is a workaround which works for most users.
Firstly make sure that the .NET 3.5 features are enabled via the Control Panel, More Settings, Programs, Turn Windows features on or off
If this does not work then try installing the connector software as an administrator, which is accomplished by right-clicking on the installer and selecting the compatibility tab, select the "Change settings for all users" at the bottom and check the box next to "Run this program as an administrator" and OK twice.
If the installation process still hangs then you can also try running the program in compatibility mode for Windows 7, which can be found in the upper part of the compatibility tab in the installers properties.
UPDATE: Microsoft have now published a TechNet Wiki article outlining the steps necessary to enable .Net Framework 3.5 as well as highlighting another issue where the power setting of the Client backup doesn't work.
Share this WHS Article with Others: