PerfectDisk 12.5 SP3 (Build 310) for Client and Console has been released.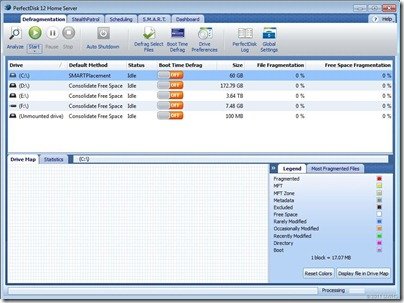 Here's the change log:
Client:
Fixed ability to schedule Exchange datastore compaction.
Fixed "Invalid parameter / namespace" defragmentation errors.
Fixed testing of connection to an Exchange server.
Fixed algorithm for determining thin provisioned drives in Hyper-V Guest.
Fixed incorrect dumping of registry keys in PD support information.
Fixed an error in setting exclusion periods via Group Policy.
Fixed detection of drive types for attached iSCSI disks in Virtual Guest (vSphere and Hyper-V).
Added logging of errors when communicating with Exchange 2010 servers to the application event log.
Improved refreshing of drive type in Virtual Guest when Virtual Awareness setting is enabled/disabled.
Console:
Fixed several issues when pushing a Configuration Profile to clients.
Fixed saving of database data retention parameters.
Fixed usage of proxy settings during client deployment.
Fixed pushing of Configuration Profile during client deployment.
Improved GUI in PD client deployment wizard.
Allow display, assignment and deployment of Schedules, Configuration Profiles and License Keys to both PD12.5 and PD12.0 clients.
You can wait for an autoupdate or check for updates by running PerfectDisk, clicking Help and then selecting Check for Updates to immediately update to this latest release.
More details on PerfectDisk Home Server can be found here.
Share this WHS Article with Others: