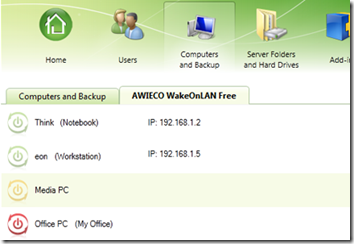 The AWIECO WakeOnLan add-in has had an update.
"AWIECO WakeOnLan has the ability to remotely turn on a computer. It enables the Server to start up every computer attached to your network. You can also power off a computer out of the Launchpad."
Version 1.2 has the following new addition:
More details can be found here.
Share this WHS Article with Others: