The final version of Advanced Admin Console 2011 has been released.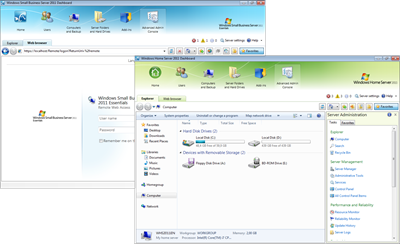 With this AddIn you gain access to all administrative areas of your server like Control Panel, Administrative Tools, My Computer, Network Places and many more. You can add shortcuts to your own programs installed on your server or to web-frontends of services and devices available in your network (like routers, printers, etc.). All of this can be used when being connected to your server from the local network as well as from a remote location.
Advanced Admin Console 2011 is available as a 30 day trial after which  functionality will be reduced. Otherwise the add-in will cost you $19.95.
UPDATE: Purchase a license for Advanced Admin Console 2011 before February 15th 2012 and save $5 by using coupon code AACTWTR1
Share this WHS Article with Others: