Episode 169 of The Home Server Show podcast is available.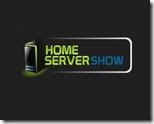 In this weeks edition:
"We dive deep into a blog post about Windows 8 and how the new Storage Spaces works.  There are some telling points to discuss about the future of Windows Home Server and how storage management is changing for Windows.  Plenty to discuss so give it a listen…"
You can find episode 169 here.
Share this WHS Article with Others: