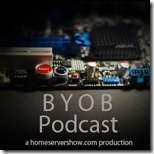 The latest edition of the BYOB podcast is up and this week its all about Data Recovery, Encryption and Hard Drives:
…we have the pleasure of being joined by Scott Moulton owner/founder of myharddrivedied.com.  We had a blast and learned an incredible amount about data recovery, hard drives, SSDs, and encryption…Get comfortable as this 2:10 minutes and every minute is a learning experience.
Episode 73 of the BYOB podcast is one you should defiantly listen to.
Share this WHS Article with Others: