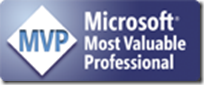 Its another year and today I am privileged to have been rewarded as a Windows Home Server MVP from Microsoft.
I feel honored to have received this award for 4 years in a row now and would like to thank both you guys and girls for reading this, for without you none of this would be possible and also the teams at MS who have made it possible for me to be re-awarded – Thanks guys.
This year I am sure will be full of Home Server goodness and we will make sure that we bring Home Server news directly to you as we have done for the last 54 months.
Share this WHS Article with Others: