Would you like to know how to get Windows Home Server to auto-login?
If so, Sean Daniel explains to us how to get this setup on your server by using the tools AutoLogin from sysinternals and Microsoft's own SRVANY.EXE.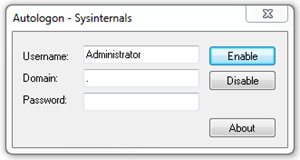 This is a great read if you have some applications that you need to run as a different, non-admin user, that aren't services.
You can find Sean's article here.
Share this WHS Article with Others: