StableBit DrivePool have released another update for its Drive Extender type add-in for WHS 2011 users.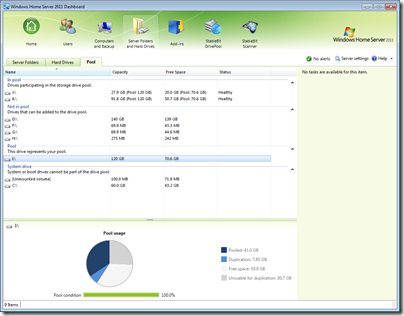 Build 5449 has the following changes:
Fixed installation issue, where if the previous M4 install failed in the middle, future installs would not work.
[D] Fixed directory enumeration issue that was causing the WHS client backup engine to report damage in the backup database. Note that, when reproducing this issue, the backup database files were not actually damaged.
[D] = Driver was modified (reboot required on update)
More details on StableBit DrivePool can be found here.
Share this WHS Article with Others: