Eric Rux tells us about his perfect Home Server.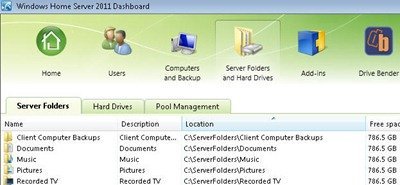 He accomplished this by purchasing a HP StorageWorks X310 Home Server and updating it with WHS 2011, installing the Drive Extender type add-in Drive Bender and finally finishing it up with an install of Orb:
"I now have the perfect Home Server: Home Server 2011 running on great HP Home Server hardware. The storage works the way I want, and I have the multimedia features that I need."
You can read Eric's full post here.
Share this WHS Article with Others: