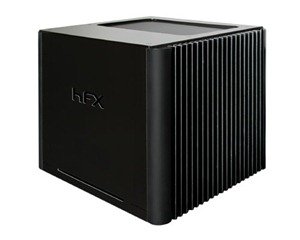 The HFX PowerNAS 2011 from Austrian HFX is a fan less Home Server with 4GB of RAM and an Intel i3 or i5 CPU. With space for 5 x 3.5" hard drives the HFX PowerNAS 2011 isn't cheap, but at $1,599 (1,095 Euro) you are getting a fine piece of hardware.
5x HDD 3,5" bays for HDD
1x HDD 2,5" intern for system
Intel Sandy I3 or I5 with 4GB RAM
Zotac H67 with Intel RAID
1x DVI, 1x HDMI, 1x DisplayPort
4x USB 3.0, 4x USB 2.0, 1x eSATA
1x GB LAN, 7.1 Audio
LCD 2x 16 lines in white
optional DVD or Blu-Ray
Windows Home Server 2011 installed
4,5kg to 10kg
20cm (h) x 24cm (w) x 24cm (d)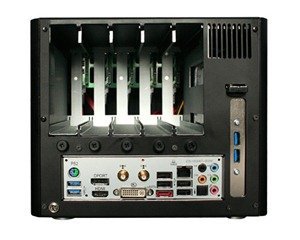 More details are available here, whilst a PDF brochure is also available.
Share this WHS Article with Others: