Acer provided the Aspire easyStore for version 1 of Windows Home Server and announced the Revo Center RC111 for WHS 2011 back in January. Ever since the Home Server community has been waiting for the hardware to appear.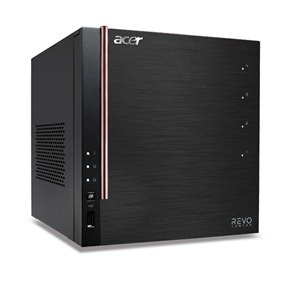 Now for some good and and some not so good news. The Revo Center RC111 is available in Japan from today for approx $500 but Europe, the Middle East and Africa (EMEA) will not be getting the RC111 at all. An insider for Acer told us the following:
Since Microsoft dropped the support for drive extender from VAIL, we have decided not to offer this product in EMEA any longer.
As for America still no details on pricing or availability but we have been told the following:
We still have some quantities on the previous generation Home Server that needs to be digested before we launch the new sever
So hopefully we are now better informed on the situation regarding the Revo Center RC111.
Well done Japan, sorry EMEA and America you will just have to wait a bit longer – Sorry!
You can download a RevoCenter datasheet from here.
Share this WHS Article with Others: