UK based Tranquil PC first released their T7 Home Server back in September 2007 and still it is a very popular model, with 10,000s being sold. Now Tranquil have now enhanced the T7 by adding Windows Home Server 2011 to the mix and the result is the T7-SEHS.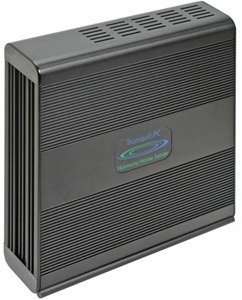 The T7-SEHS has the following features:
Dual Core 1.8GHz CPU
Rugged chassis, made from extruded aluminium, which also facilitate the fan less cooling of the total system
Slim size, measuring in at a mere 57mm wide
Low power consumption, of under 16W
And the super quiet character of the T7-SEHS, measures only around 15-16dBA.
Available in configurations from £199 + VAT to £399 + VAT, all come pre-fitted with 2GB of RAM, and a choice of 500GB, 1TB or 2TB of storage. With the external USB2 ports allowing for low cost storage extension as required.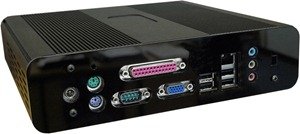 For a limited time, Tranquil are offering the unique T7 SEHS Home Server from just £199.00 +VAT which comes with 2GB 1x 2.5" 500GB HDD – with 1x slot free.
More information on the T7-SEHS with Windows Home Server 2011 can be found here.
Share this WHS Article with Others: