If you would like to know how to install Windows Home Server 21011 in a ESXi Virtual Machine then we have a guide for you.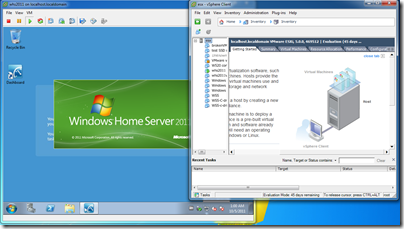 This guide takes you from downloading the WHS 2011 ISO from TechNet or MSDN to to doing the snapshot (backup).
You can find it here.
Share this WHS Article with Others: