Dave Hartsock from DavesComputerTips.com has a guide on how to interact with WHS 2011 from your client computers by using the Dashboard.
In his guide Dave takes us through the Windows Home Server 2011 dashboard "Home" tab teaching us how to get updates for other Microsoft products, how to set up server backup and Remote Web Access, how to set options for sharing, configure media settings and along the way we are taught about centralized storage.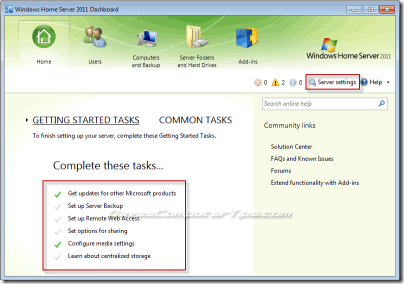 Its a great comprehensive guide on the Home tab in WHS 2011, which you can read here.
Share this WHS Article with Others: