The Orbital Backup Configuration Add-In is a Mac OS X Time Machine Backup for Windows Home Server 2011, Windows Small Business Server 2011 Essentials and Windows Storage Server 2008 R2 Essentials users.
The free add-in eases the configuration burden of setting up an Apple Mac computer's Time Machine to use a backup location on the server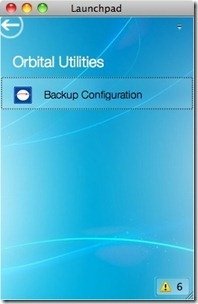 The server becomes a a target disk for the Mac OS X Time Machine Backups.
More details on this add-in for Mac OS X users can be found here.
Share this WHS Article with Others: