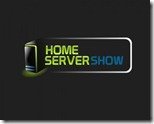 More great debate and news from this weeks edition of "The Home Server Show" podcast:
Listen in on for details about testing the drive extender replacements for Windows Home Server 2011, some new Drobo testing, and a RAID challenge from the BYOB podcast.  We also unveil a new add-in from Alex Kuretz and talk more on Storage Server 2008 and the future of Windows Home Server.
You can catch episode 146 here.
Share this WHS Article with Others: