The add-in "Windows 7 Professional Pack" is available for SBS 2011 Essentials users.
Available from Friday August 12th from the Microsoft Download Center, the add-in ties together Windows 7 Professional and Windows SBS 2011 Essentials so you can easily deploy pre-configured security settings, folder redirection and offline files from the "Computers and Backup" tab in the Dashboard to each Windows 7 Professional computer in the domain.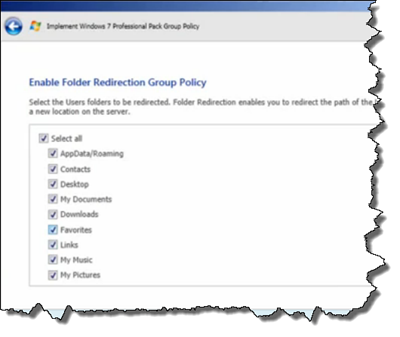 These pre-configured security settings can then be deployed across several different areas like allowing Windows Update to install the latest security patches and critical updates, using Windows Defender to protect against malware attacks and preventing users from exposing the network to attack by enforcing the use of Windows Firewall.
These group policies apply to all SBS domain users running Windows 7 Professional or higher including Ultimate and Enterprise.
Here is a complete demo of the Windows 7 Pro Pack:
Share this WHS Article with Others: