Two more releases for StableBit DrivePool which is now at version 1.0.0.3210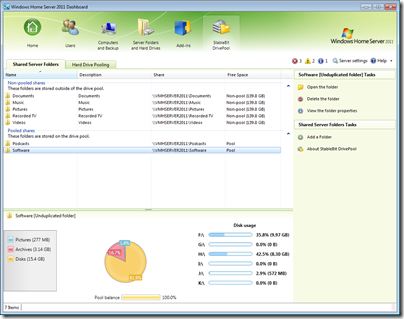 Build 1.0.0.3204 had the following changes:
Wrapped folder size update thread in an error handler to prevent it from shutting down the service if something goes wrong. An error report will be written.
Fixed another startup issue related to missing disks.
Whilst build 1.0.0.3210 fixed a critical upgrade error. You must restart the server after this build is installed.
More details StableBit DrivePool can be found here.
Share this WHS Article with Others: