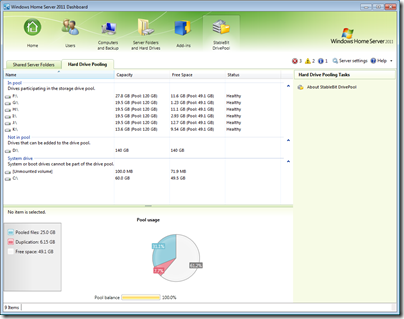 More updates from the guys at StableBit DrivePool, with the release of build 3141:
Fixed renaming non-pooled shares.
Implemented a different way of monitoring WHS folders.
Resynchronize notifications for existing installs after last notifications fix.
Old M2 mount point was not being removed for some reason. Added code to forcefully remove it in M3. This used to cause your pooled shares to not show up after the upgrade.
More info on this Drive Extender replacement add-in are available from here.
Share this WHS Article with Others: