StableBit, the guys behind StableBit DrivePool have just released a Fourth of July Fireworks add-in for WHS 2011 and SBS 2011 Essentials users.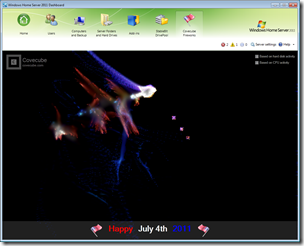 The add-in will display a special message every year on the 4th of July and gives you an option to vary the fireworks intensity based on disk activity and CPU usage.
More details here.
Happy Fourth of July!
Share this WHS Article with Others: