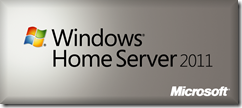 If you are still not sure about buying or upgrading to Windows Home Server 2011, then here is some inspiration for you, from WHS users, IT professionals and enthusiasts courtesy of Twitter:
From Sean Daniel (@seandaniel):
…Yeah, I love the #SetAndForget config of #WHS11 backup. Piece of mind for sure.
Jason Coombes (@databasejase):
Finished setting up Windows Home Server 2011 on the HP ProLiant MicroServer. It was a completely pain free experience. 🙂 #Vail #WHS
Investigate: Why is the Windows Home Server backup failing on one PC. Answer: Because the user keeps canceling it manually. (facepalm)
As someone who was disappointed with MS for the DE removal, I can safely say after using #whs 2011 RTM, the benefits outweigh the negatives.
Give WHS2011 a try, and with three Drive Extender (DE) add-ins in the pipeline you will not be disappointed!
Share this WHS Article with Others: