UK based Viridian PC are now offering WHS2011 hardware for pre-order known as the VS-4HA Colorado Edition.

Using the latest dual-core Intel Atom processors these Home Servers utilize the Intel ICH9R chipset and only draw around 30W when coupled with green hard drives. The VS-4HA Colorado Edition is available in 4 configurations, from no hard drives installed up to a massive 12TB unit.
With 2Gb of DDR3 memory (4Gb on the 12Tb model), these small servers can hold 4 SATA hot-swap drives and feature an internal 2.5" disk drive for the operating system. The units can be further expanded thanks to the 4 x USB 2.0 (2 front & 2 Rear) connectors plus an e-SATA port with port multiplication if required.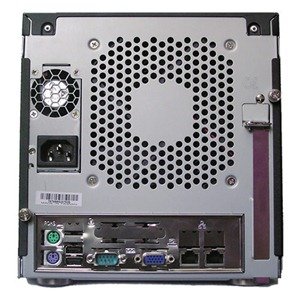 These servers also come with features not typically found on a typical small home server, such as:
Full hardware based remote management with KVM over IP and virtual media, which allows the user to perform any task necessary on the server from a different PC even including BIOS changes and OS installation.
Dual Intel server class network adapters that allow advanced features like teaming and redundancy.
Type A USB connector on the motherboard for booting from a memory stick.
All units can be ordered with a mirrored HDD option and can be configured in RAID 5 or 10 for data redundancy and have onboard graphics utilizing a Matrox G200eW chipset.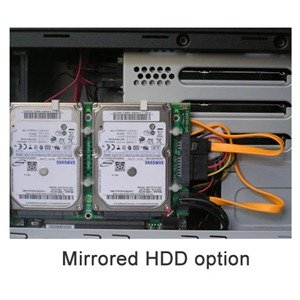 The VS4HA Colorado Edition is planned to launch as soon as Windows Home Server 2011 is available for sale, with prices expected to start at £525 for the 0Tb model up to £1300 for the 12Tb model. However, at the moment pre-order discounts of up to £100 are available
Viridian PC have stated that other Colorado Edition servers will be released over the next few months, featuring not only the Intel Atom processor, but also low-power Core i3, Core i5 and Xeon processors and storage of up to a staggering 60Tb. All will share the common features of dual Intel server-class network adaptors, IPMI remote management, dedicated hard drive(s) for the operating system and RAID 5 capable data arrays.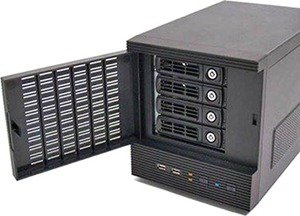 Although a new company, Viridian PC Systems Ltd (who are based in NW England) was founded with a mission to deliver the best range of home and small business servers in the world, and it looks like with their first offering in the form of the VS-4HA, they could be on the way to achieving that.
VS-4HA Colorado Edition specifications:
CPU : Intel Atom D525, 1.8 GHz, dual core, 64bit, 1MB cache
Chipset : Intel ICH9R
Memory : 2Gb DDR3 800MHz SO-DIMM (max 4GB) – (4Gb on the 12Tb model)
Networking :  2 x Intel 82574L Gigabit LAN ports
Storage : 4 x 3.5" SATA hot-swap drives (1Tb, 2Tb or 3Tb each dependent on model), 1 x 2.5" 160Gb internal hard drive
USB : 4 x USB 2.0 (2 front & 2 Rear)
Remote Management : IPMI (Intelligent Platform Management Interface) v1.5 / 2.0 with Virtual Media and KVM support
Power supply : 200w
Physical dimensions : 9.85" x 7.88" x 11.82" (H x W x D)
1 year return-to-base warranty as standard.
More information is available from Viridian PC.
Share this WHS Article with Others: