The pre release version of My Movies for Windows Home Server has had another update.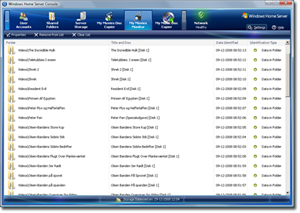 Version 1.6.1.5 Pre Release has had an update to follow database version of 3.19 Pre Release 4.
My Movies for Windows Home Server is a special build of My Movies specifically for Windows Home Server. It can function as a My Movies server for My Movies clients, or it can function as a data provider for Media Center's movie library, media players such as Dune, TViX or products such as XBMC, Media Portal, Sage TV, Niveus Movie Library and many other. It contains a fully automated disc copier for DVD, HD DVD and Blu-ray titles, as well as a disc copier for audio discs, that allows automated ripping of CD's to MP3, WMA, WMA Lossless, Flac or WAV.
More details are available from here.
Share this WHS Article with Others: