A beta of the SageTV software for Windows Home Server users is available for download.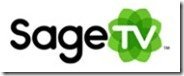 Version 7.1.5 beta includes the following core Updates:
Fixed bug where we broke insertion of the database records found during EPG data scanning due to bad category information
Fixed bug where correction of season/episode number information was done at a point in the database load that could cause problems if timed recordings existed in the database
Fix any null category information that was injected into the database due to a bug in V7.1.3
Fixed bug where we didn't pull the Category object for a Show from the proper database table.
Added repair operation to fix database files corrupted by pulling the category information from the wrong index (this will occur automatically on a corrupted file if loaded)
Fixed UI bug where internal table attributes were not always refreshed properly on the initial evaluation of a cached menu.
More details on this beta release including the download link are available from here.
Share this WHS Article with Others: